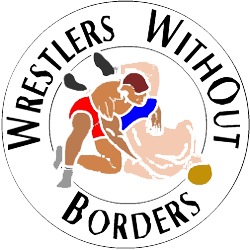 Not a member of a WWB Club? You can still sign up to receive news of what's happening with Wrestlers WithOut Borders and its member organizations. Click here.

• • •
As an all-volunteer organization, we have members and friends throughout North America, Australia, and Europe who can assist you in
locating wrestling resources
in your area. Feel free to contact any of the clubs listed here for information about their practice times and events. We are happy to answer your questions or to assist you in forming a wrestling club of your own.

Upcoming 2011-2012 events:
Spartans Fall Wrestling Tournament, Philadeklphia 10/08/2011.

SoCal WC Pete Runyon Classic Tournament LasVegas SCWC 01/14/2012 (Sin City ShootOut PlanetHollyWood).

San Diego WC 6th. Annual Tournament SDWC 02/18/2012 .

Welcome to Wrestlers WithOut Borders

Wrestlers WithOut Borders (WWB) is a non-profit organization dedicated to the promotion and development of the noble Olympic wrestling sports of Freestyle Wrestling, Greco-Roman Wrestling, Beach Wrestling, and Non-Gi Grappling, as defined by FILA.



Five wrestlers named to WWB Hall of Merit
Five veteran wrestlers from Europe, Australia and the United States will be inducted into the Wrestlers WithOut Borders Hall of Merit at the Runyon Wrestling Classic tournament in Las Vegas in January, held as part of the Sin City Shootout sports festival. This year's inductees are:
Manfred Molt, Stuttgart, top point-scorer in the 2002 Gay Games in Sydney
Carlis Sharpe, San Francisco, three-time Gay Games gold medalist in Gay Games I-III
Peter Verey, Sydney, former Australian National Team member who drafted the standards used in Gay Games wrestling
Drew Till, New York City, co-founder of Metro Wrestling Club and a longtime coach
Calvin Malone, San Francisco, three-time Gay Games gold medalist in Gay Games VI-VIII
"Each of these wrestlers has made a significant contribution to the wrestling community far beyond their excellence on the mat in competition and been invaluable in the success of WWB and its member clubs," said WWB Chairman Roger Brigham. "All of them have proven track records as respected coaches and competitors in the mainstream sports world that translates into acceptance and legitimacy for LGBT wrestling. Manfred's success at the Gay Games, Outgames and EuroGames has been the most consistent and unifying theme in recent years and his leadership was key to European success at the Gay Games in Cologne. Carlis and Calvin both had dazzling scholastic careers, have been tireless fundraising leaders, and have provided inspiration and technical advice to scores of wrestlers. Peter supplied a framework under which Gay Games wrestling has been run so successfully the past decade, and Drew has been tireless in his coaching and organization efforts for more than 20 years."
The Don Jung WWB Hall of Merit is named in honor of Don Jung, organizer of the first Gay Games wrestling tournament in 1982. It was founded in 2007, and there are 28 previous members. It honors those "who have displayed sacrifice and selflessness to encourage other to achieve as much as they could and to create safe and supportive wrestling opportunities for athletes regardless of skill level, gender, orientation or age." Inductions are made in none-Gay Games years.
For more information on the WWB Hall if Merit, visit our Legacy section.
For information on regsitering for the tournament, click here.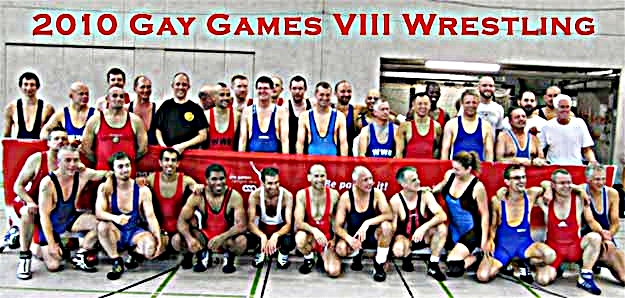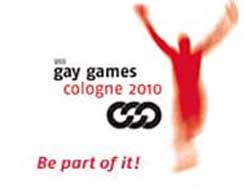 Forty wrestlers from nine countries competed in the Gay Games VIII freestyle tournament in Cologne. Powered by three-time gold medalists Gene Dermody and Calvin Malone, San Francisco edged New York City for top honors in a tight competition. For medal results, click here.
Club membership is open to legitimate wrestling organizations that have demonstrated a commitment to wrestlers of all ages, gender and orientation in a safe, non-elitist environment and which adhere to the policies and procedures as set forth by FILA. We also have represented our member clubs as a voting member of the Federation of Gay Games and assist in the planning of that event.
As of October 2006, WWB was reincorporated to broaden its mission beyond the Gay Games.
Position October 2011: Letter to FGG members regarding 1QE discussions
Online petition: Keep the Gay Games the premier global LGBT sports-cultural event
Position February 2010: Wrestlers WithOut Borders NOT to support World OutGames-3 Antwerp 2013
2011 WWB Championships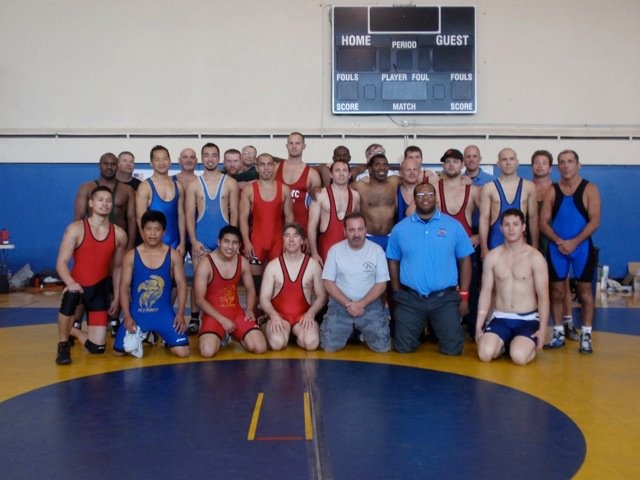 Two dozen wrestlers competed in WWB Cup III, hosted by the 26th annual Don Jung Memorial Tournament in San Francisco. For the first time in the history of the event, Hosts beat Guests, 19-16. The bout between John Flores and Carlin Yetts was voted the Most Exciting Match. For WWB Chairman's column on the torunament, click here.

non-Profit PayPal portal for 501c3 non-profit donations, dues, etc.. (click here)
View videos of past WWB tournaments in real time (click here)
Select Wrestling Tournament Results:
2011 5th. Annual SanDiego Tournament
2010 Gay Games VIII Wrestling Results - Cologne
2009 WWB Cup II - San Francisco
2008 Inaugural WWB Cup - Chicago
2006 Gay Games VII Wrestling Results - Chicago
All Gay Games Results, 1982-2010
Official 2006 World OutGames Wrestling Results
Official 2009 World OutGames Wrestling Results



Pictures from Gay Games VII:
OutSports -1 / / / OutSports -2
San Diego Bulldogs WC / / / Southern California WC
Chicago Pride - Page 1 / / /Chicago Pride - Page 2
Chicago Commercial GG7 Wrestling Photos

"Pride On the Mat" — A commemorative history
30 years of Gay Games Wrestling. Download 10mb PDF file here or view in HTML online here.